Join Us For Hanukkah in Israel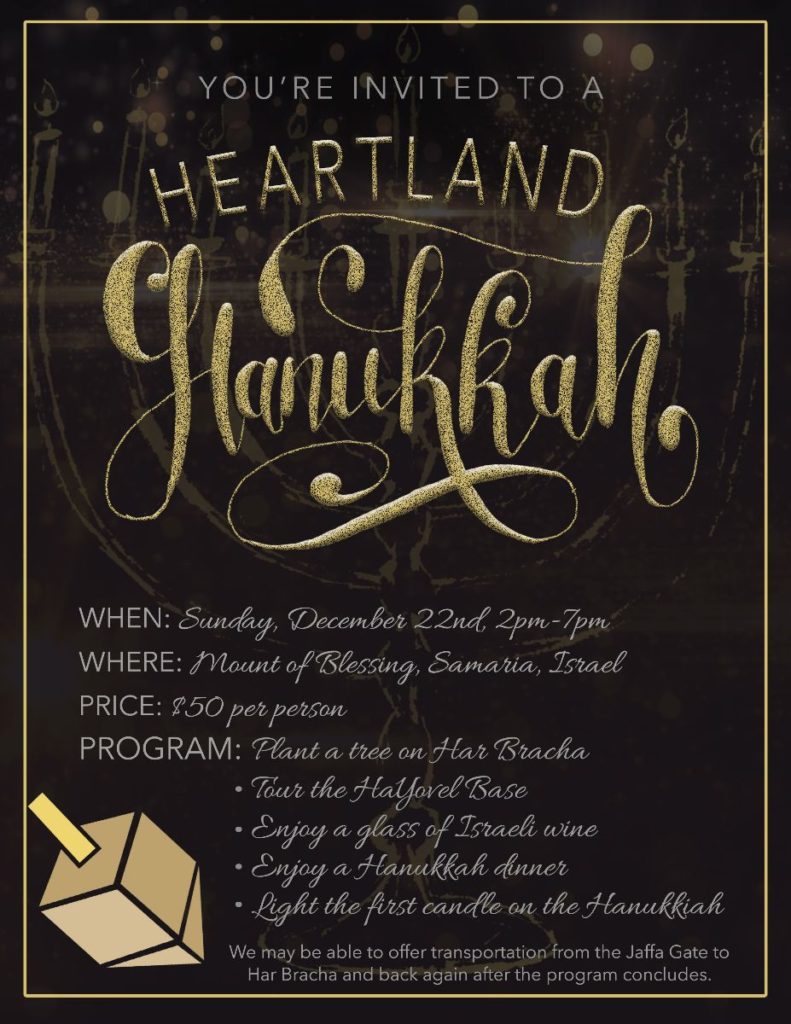 Are you a Christian in Israel, wondering exactly what is going on in Samaria? Maybe you've heard about people coming from nations all over the world to help Jewish farmers plant vineyards, harvest grapes and fulfill prophecy, but you're not quite sure if it's all legit?
Now is your chance to come see for yourself!
On Sunday, December 22nd from 2:00-7:00 PM, you are invited to:
Plant a tree on Har Bracha
Take a tour of the HaYovel base and area
Enjoy a glass of Har Bracha wine
Have dinner and light the first candle of the Hanukkiah
Price is $50 per person.
Please come and celebrate the miraculous agricultural restoration of Samaria!
To sign up, follow these steps:
Choose "One Day Programs" from the drop down menu
Click "Sign Up Now"
*Depending on need, we may be able to offer one pickup and transport from Jaffa Gate in Jerusalem, as well as return transport after the program concludes.*